Camping safety
For all medical emergencies dial Triple Zero (000) immediately and ask for Ambulance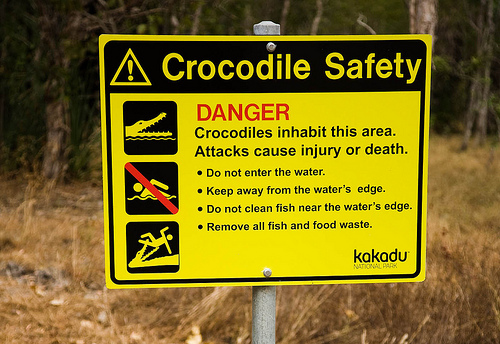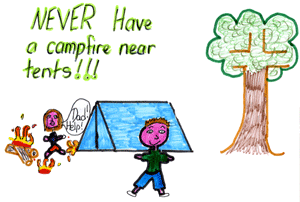 Camping is a past time which peaks in popularity over the summer months. When camping it is vital to plan ahead to make sure your trip is a safe one.
Tips to remember When camping
Plan your trip. Ensure your car is in good working order, and all equipment is working and stocked including first aid kits and torches.
Drive carefully. The speed limit is the maximum speed in good conditions.
Stop, Revive, Survive.
Pull off the road when taking photographs.
Stay on track. It's easy to get lost if you venture off the road or walking path.
Make sure you have told someone your planned route and approximate time of return.
Watch where you walk. Stay well clear of steep embankments and waterways.
Take care around wild animals. Never feed or play with wildlife.
Take care near open fire. If using a gas bottle make sure accessories and the bottle are in safe working order.
Know the weekend's weather forecast. Pack accordingly.
Check the local Rural Fire Service fire warning ratings and stay clear of bush fires.
Be sun smart. Slip Slop Slap and Wrap.
First Aid. Take a small first aid kit with you when walking.
 Be prepared
Have a family practice with tent or caravan and equipment before you head off. Help make a family list of things you need on camp. It's a good idea to keep the same basic list each time you go away, and add what else you may need before each trip. What you need for a campsite can be very different to what you need out in the bush. (I keep my basic list to check that I have everything before going home again.)
Make your own personal list.You may have things like:
Be prepared Clothes (lots of layers are best)
Hat
Sunscreen and sunglasses
Spare shoes or boots
Water bottle
Insect repellent
Things to play with
A whistle to help you get help if you are lost or hurt. Keep it round your neck, and then you can find it easily.
A small backpack in which you can carry water, a jumper, plastic poncho, spare socks and something to eat on day trips
A torch and extra battery, or a head light
Sleeping bag
Rain proof jacket
Mobile phone (it may not work if you are out bush though)
Map of the area.
First aid courses
Australia First Aid Services encourages everyone to learn first aid particularly if you are regularly involved in outdoor activities. This can give you the confidence to assist when someone is injured or ill. To enrol in a first aid course contact us on 1300 845 477
This information is a guide only on the understanding that the Australia First Aid Services shall have no liability arising by reason of any person using or relying on the information and whether caused by reason of any error, negligent act, omission or misrepresentation in the information or otherwise.
For further information or class bookings please contact:
Australia First Aid Services on 1300 845 477
For all medical emergencies dial Triple Zero (000) immediately and ask for Ambulance