HLTSS00027 – Occupational First Aid Skill Set
HLTAID006-HLTAID007-HLTAID008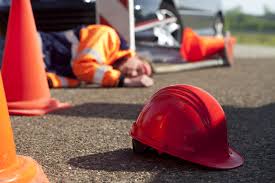 This course provides the occupational first aider with advanced knowledge and skills to carry out emergency first aid for injuries and illnesses in the workplace. It will also provide students with information on state and federal legislations as it applies to workplace First Aid.
How long does it run for?
4 Days (face to face).
What will I learn?
The particular topics covered by the course include:
Workplace health and safety
Managing a first aid facility
Infection control
Administration of medications
Anatomy and physiology
Advanced resuscitation techniques
Casualty care
Casualty assessment
Wound care
Cold and crush injuries
Eye injuries
Fractures management
Thermal injuries
Burns
Advanced techniques/casualty management
Substance misuse
Manual handling
Spinal injuries
Triage
Do I need to have completed previous training?
There are no prerequisites.
How do I keep my qualifications current?
The recommended industry standard to maintain current competency is for this course to be refreshed every 3 years with the Advanced Resuscitation component refreshed every 12 months.
Assessment
Students will be assessed through the demonstration of practical skills, participation in role plays, analysis of case studies and a written quiz.
Outcome
On successful completion of this course, students will be issued with a nationally recognised Statement of Attainment for the following units:
* Provide advanced first aid (HLTAID006)
* Provide advanced resuscitation (HLTAID007)
* Manage first aid services and resources (HLTAID008)
Download Course information Sheet (.PDF)
HLTAID006-7-8 Occupational First Aid
Adobe Acrobat Reader required to view
This course is delivered in partnership and under the auspices of Allens Training Pty Ltd RTO 90909